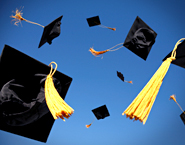 "We believe we should treat members of the community as one's own family!"
The Team
The staff of this program come from a mix of professionals, secondary school students, social workers, and assistant social workers, each bringing their expertise and perspective which adds to the sense of community within the program.
The instructors of the program are seasoned – in some cases, retired – educational professionals who dedicate their lives to improving education for children. They lovingly hold on their vision a better future for the education of the underprivileged children of our city.
The assistant instructorsare secondary school students who apply their recently accumulated knowledge in primary school to help their younger mentees learn and grow both academically and emotionally. As teachers, they are not only contributing to the education of the students, but also have the opportunity to be leaders in a classroom setting.
The educational psychologists & social workers of the program are caring and experienced professionals from Heep Hong Society who

provide quality support services to help students with special educational needs. Through providing timely professional assessment, diversified children training sessions, parents workshops and instructors training under the 333 Program, these initiatives helped to equip the students, parents and instructors to overcome their difficulties and hope to benefit more children with special needs.