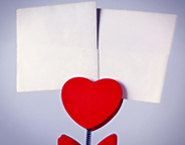 "We believe we should treat members of the community as one's own family!"
Story
Ling graduated from 333 Learning Companion Leadership Program on 31 July 2012. Though she left the program, she voluntarily helps other fellow Little Teachers at her school. Ling cares about other Little Teachers, she organized study group to help Little Teachers and former Little Teachers at her school.

Ling asks for John's (King of Game) student handbook to check if he turns in his homework regularly whenever she met John at school. There is another former Little Teacher, Sandra, she was so upset and cried because she already graduated from 333 Program, which means she cannot go to 333 center for after school aids. Ling voluntarily give Sandra a hand; spare some time to help Sandra's homework every day after school.

Ling also helped another former little teacher, Yoyo, on revision before examination. When the result came out, Yoyo passed all subjects, except for English. Our instructor, Miss Hui, learnt this from Yoyo over the phone. Miss Hui was so touched, she's glad that apart from warm-hearted, Ling is willing to contribute what she earned from the community to the community. Because of that, Miss Hui called Ling the leader of 333 support troops.